KC Welch
Saturdays 12-4p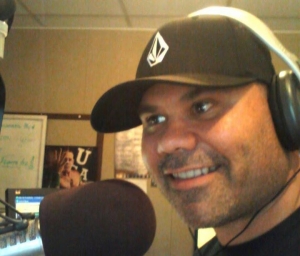 My birth name is Kenneth,  but I go by "KC"  I am originally from a town  called ,  "Overland Park". A suburb of Kansas City.
I love learning new things . If there is something out there that I want to learn , I go for it ;
Auto Tech Graduate
Certified Dog trainer
Culinary School Graduate
Self defense teacher and still student
I volunteer at the Southern Arizona Food Bank . I get to put my Chef skills to work , and help prepare 40,000 meals plus , for the homeless and hungry of Tucson .
I now want to learn how to Salsa Dance !  I know , I'm a nut .
I love all types of music, not just country. I love getting my fitness on to Hard Rock or House Music .
I love going to concerts . Maybe I will see out there .
See you on the radio