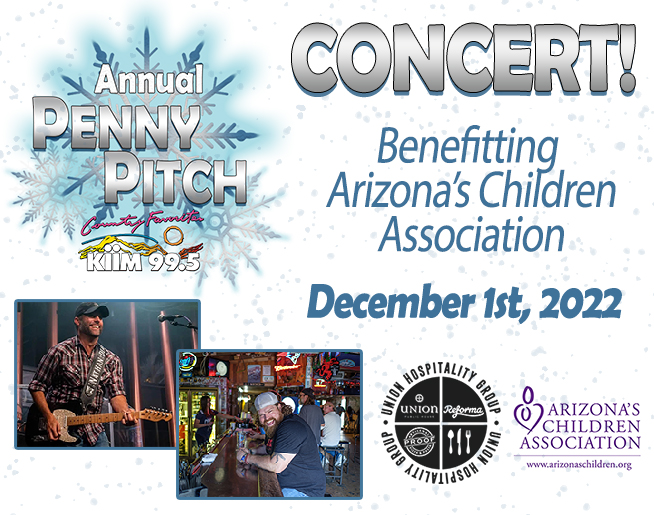 The KiiM-FM Penny Pitch Concert with Nathan Dean & The Damn Band with special guest Drew Cooper
Date: Thursday, December 1st
Time:
Drew Cooper: 5:30pm – 6:30pm
Nathan Dean & The Damn Band: 7:00pm – 8:30pm
Location: St. Philip's Plaza
Ticket Price: $10 (100% goes to The KiiM-FM Penny Pitch)
---
About Nathan Dean & The Damn Band

Founded in Arizona in 2005, Nathan Dean and the Damn Band are a prime example of hard work paying off. Playing well over 200 shows a year and regularly touring across the country they've gone from a weekend warrior bar band to a high energy, crowd pleasing, headlining band.Thanks mostly to their drive and their incredible fan base. From catchy and heartfelt originals to country/rock and pop favorites once you see a show you'll understand why they're one of the most sought after bands on the touring scene right now. They've shared the stage with artists like: Dylan Scott, LOCASH, Big and Rich, Cody Johnson, Randy Rogers Band, Diamond Rio, Eric Church and countless others….. They were recently nominated for 3 Josie awards in 2021 for Entertainer, Artist and Group of the year.
---
About Drew Cooper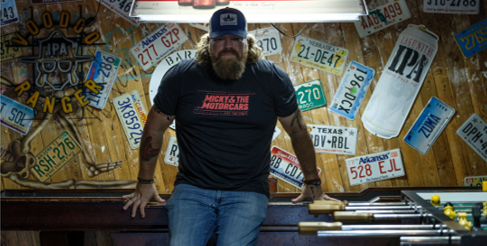 Drew Cooper was born in Springfield, IL and his Midwest upbringing and values have followed him ever since. When he was 11 years old his family moved out to Tucson, AZ where he came into contact with the southwest culture and lifestyle. Heavily influenced by Garth Brooks, Bruce Springsteen, The Band, Cross Canadian Ragweed and Chris Ledoux, he has managed to find his own sound in a sea of similarity. Constantly growing and moving toward autonomy while maintaining a connection to his roots.
Drew is a story teller with a graveled voice that conveys his connection to the songs he sings whether original or covers. His size and energetic performance give him a stage presence that is difficult to forget.
Son, Brother, Husband and most importantly Dad are all proud names bestowed upon Drew. You can feel his heart when you see his smile and hear his love for the music in every note he plays. With a charisma that is only second to the pope at a casino, you will always catch Drew smiling, laughing snd entertaining the crowd with all that he's got.
His forth-coming record, "This Life" is currently being mastered, as he and his team gear up for a three part release of the 18 songs that came out of the legendary Studio 606 – Los Angeles, CA with producer, John Lousteau (Head Engineer for The Foo Fighters).