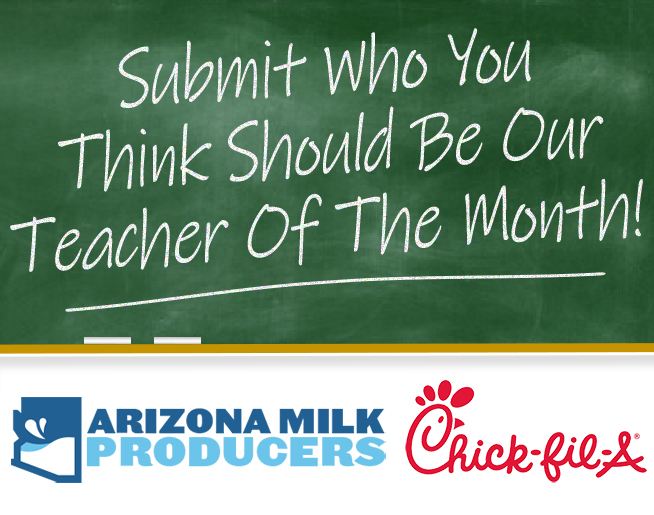 KiiM-FM is looking for the Teacher of the Month!
We're thanking teachers this month with free Chick-Fil-A Breakfast and delicious milk for their entire class – compliments of Arizona Milk Producers!
If you have a favorite teacher in your life, or know of one that has impacted someone you care about in a positive way, submit the info below and they could become the KiiM-FM Teacher of the Month!

Previous Teacher of The Month Winners!