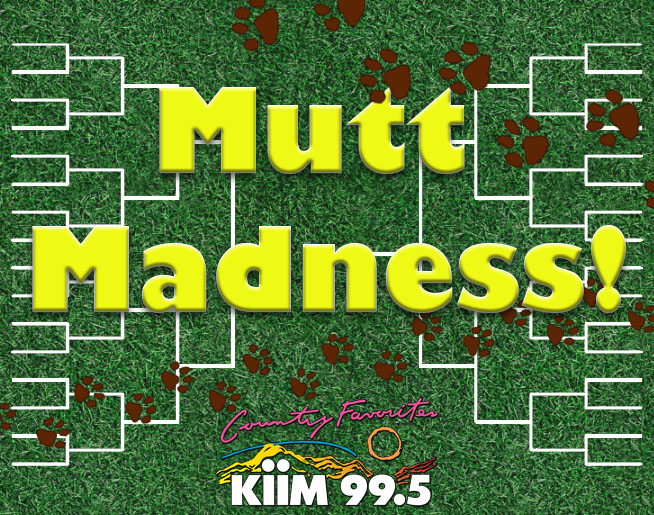 Get ready for Mutt Madness – the ultimate doggy bracket competition.
The search is on for Tucson's 'top dog' and voting is now open for KIIM-FM's Mutt Madness!
Each day, the pooches will go tail-to-tail – and you get to vote on your favorites!
The top dog will win it's owner two (2) 3-Day Stagecoach Festival Tickets, April 28 – 30, 2023 in Indio, CA
featuring Luke Bryan, Kane Brown, Chris Stapleton, Brooks N Dunn, Gabby Barrett and many more!
Bracket voting starts at 12:00am on March 20th and will end on March 31st at 11:59pm. Come back to this page to vote!
Round 1: March 20 -22 (16)
Round 2: March 23-25 (8)
Round 3: March 26 – 28 (4)
Finals: March 29 – 31 (2)
April 1: Announce Winner!
CLICK HERE TO VOTE ON THE MUTT MADDNESS BRACKET!
---
Contest Rules: