Buzz Jackson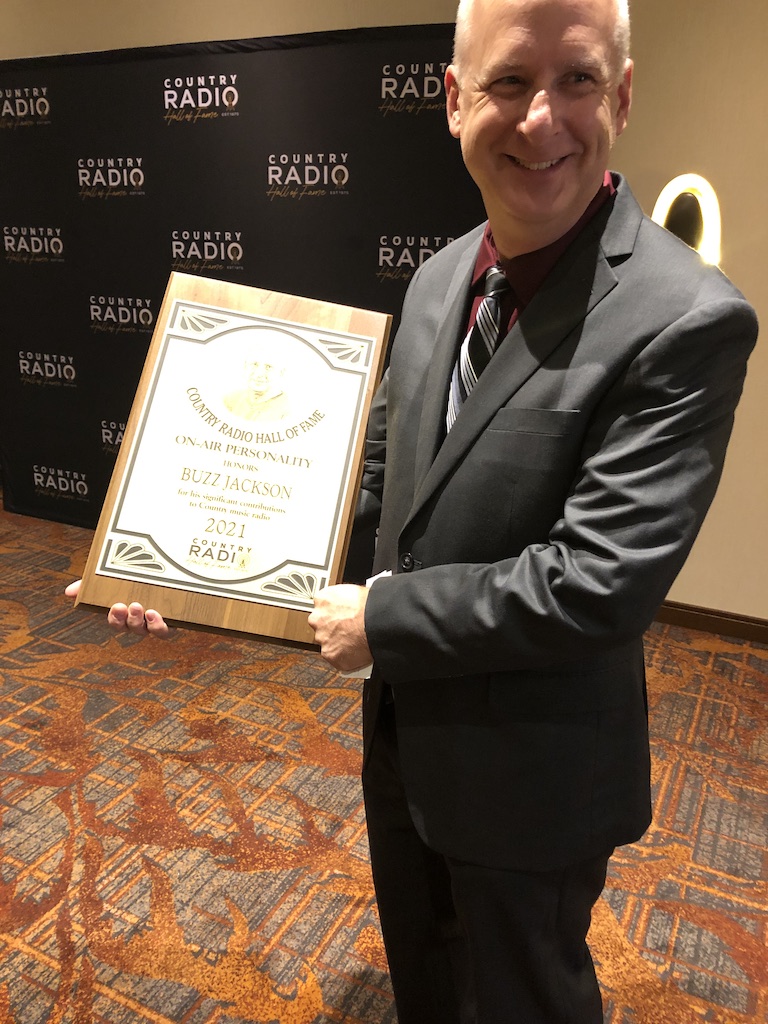 Monday – Saturday, 3pm – 7pm
Check out Buzz on social media: Facebook, Twitter, Instagram.
Buzz is a CMA- and ACM- award winning personality who has made Marana his home more than twenty years. In 2021 he was inducted into the Country Radio Hall Of Fame in Nashville. In addition to his afternoon show on KiiM-FM 99.5, he can be heard each morning across America on Westwood One's Real Country channel.
I like Chinese food and am notorious for my love of burgers. I watch police pursuits on the internet and think Minions aren't funny. You should see my ketchup collection.
Strangest thing I've ever eaten: I've eaten dog food. It was for a bit on the radio, of course. Afterwards I was so thirsty I had a drink from the toilet.
Vices: Coca-Cola, junk food.
Favorite Super Hero: Batman, because he's just a regular guy. A RICH guy, but a regular rich guy.
Favorite artist: George Strait
Favorite kind of music you're not really proud of: 80's pop. Madonna, Prince, etc.
I once had a sandwich named after me, and I had mixed results growing a Willie Nelson Chia Pet.
When I'm not on the radio, you can find me spending time with my family, walking Archie The Beagle or Levi The Emergency Backup Dog, riding my bike on The Loop, or possibly eating a burger.
Send Buzz an email by clicking here!