Max, Shannon & Porkchop
Weekdays 5a-10a
Check out their Podcasts by clicking here!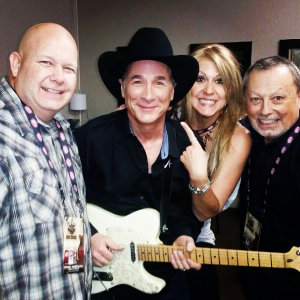 About MAX:
Figuring out how to make a career of doing stuff that used to get me kicked out of school was easier than I thought, (so far – so good)!  This is the greatest job in the world and getting to do it in Tucson on KIIM-FM makes it a double blessing!  Sunny day after sunny day, awesome Mexican food, spectacular sunrises, and the incredible smell of the desert after a monsoon rain … I'm pretty sure it doesn't get ANY better than this!  I love movies, reading and chilling in front of the tube … No "reality" shows, "talent" shows or "Housewives of ANYWHERE" because that stuff drives me nuts!  Give me a sitcom, the Food Network, the History Channel or Game of Thrones … It's just as "real" and the writing is better!  Thanks for listening!
About SHANNON:
HI!!!! I'm Shannon.
I talk in CAPS- A LOT! not because Im yelling, because I get EXCITED!
Originally from Syracuse, NY
I have lived in Tucson FOREVER!! Elementary, junior and high school right here in the Old Pueblo.
NAU Graduate
On  the air in Tucson since 1992. I worked in TOP 40 Radio for somewhere around 14  years
On the air at KIIM -FM since 2004 .
I am a total sucker for a good Love song and Love gone wrong song-Elvis Presley-Always On My Mind is one of my most favorite songs EVER!
I LOVE MUSIC!!! I listen to everything, all different formats. I always have. GEORGE STRAIT IS THE KING! He has been my favorite since 1982!
I love to sing at the top of my lungs ALL THE TIME! The problem with that is that I am AWFUL! Yes AWFUL!  Just ask ANYONE who has heard me sing :).
I am a television junkie–Addicted to celebrity news, gossip and entertainment programs. NASHVILLE, Modern Family,  Big Brother, Banshee, Survivor, ( I LOVE Jeff Probst),  Amazing Race (Phil is sooo CUTE) are STILL some of my favorites
Email shannon@kiimfm.com or find me online  You can follow me on Twitter, FACEBOOK, Instagram, Pinterest and Periscope. I update with all the  latest gossip as soon as it comes in !! I post tons of pictures too
-Thank you so much for listening to KIIM FM!
About PORKCHOP
He's been on the KIIM-FM morning show since October 1999. A seasoned veteran of radio since 1989. "Porkchop" brings his charm to the KIIM listeners daily. The father of 2…Chloe (25) who lives and works in Phoenix, Owen (22) lives and works in Tucson. Whether he is in studio with Max and Shannon or out on the streets interacting with listeners "Porkchop" is sure to make you smile and laugh. When not doing the "radio thing" "Porkchop" is involved with several local charities including his favorite The Special Olympics and doing crossfit. He's also involved in his church and fundraising activities helping the Tucson community. "Porkchop" has a true passion for life and all that comes with it. Interests include: WWE, NASCAR, thrift stores, movies and spending time with his English Bulldog Grumpy.