Chris Janson's new album All In arrives April 29th.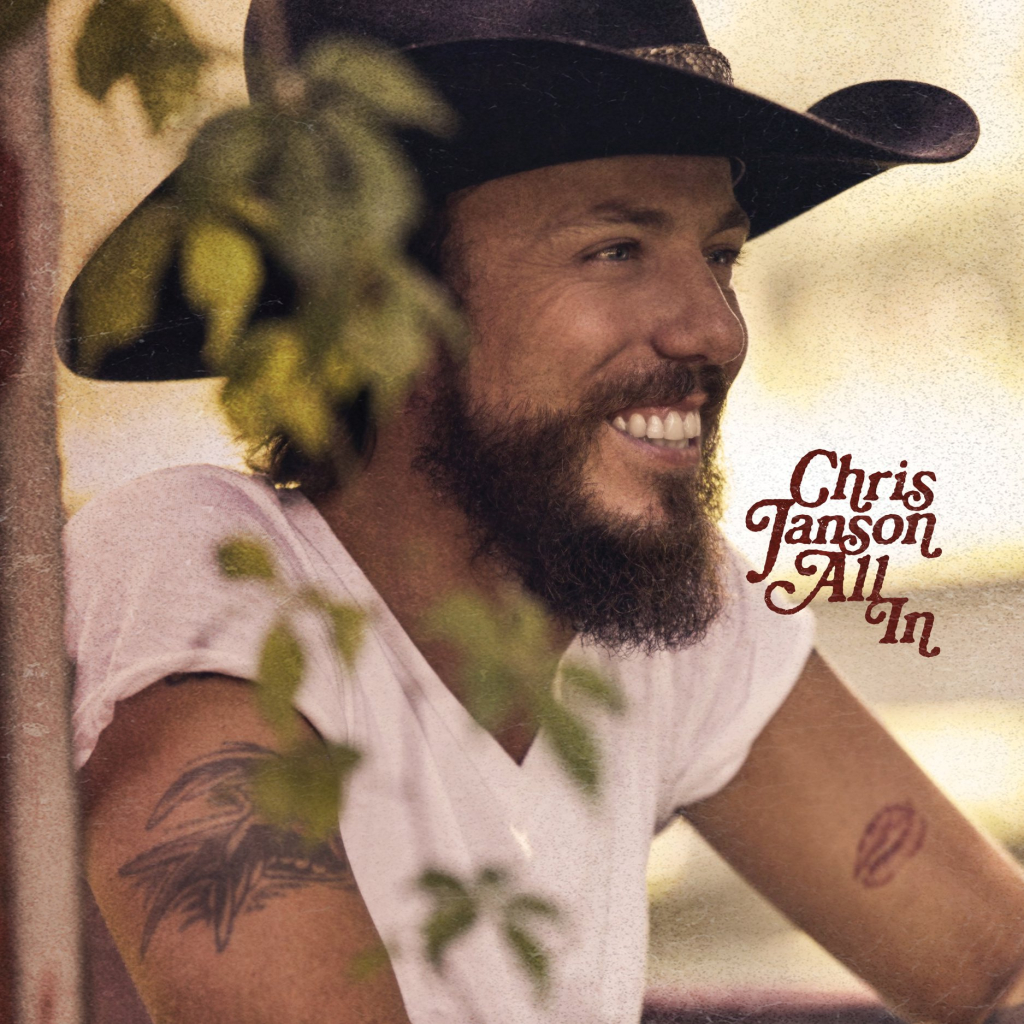 The new project features 16 tracks – 15 of which were written or co-written by Chris – including his current single at country radio, "Bye Mom."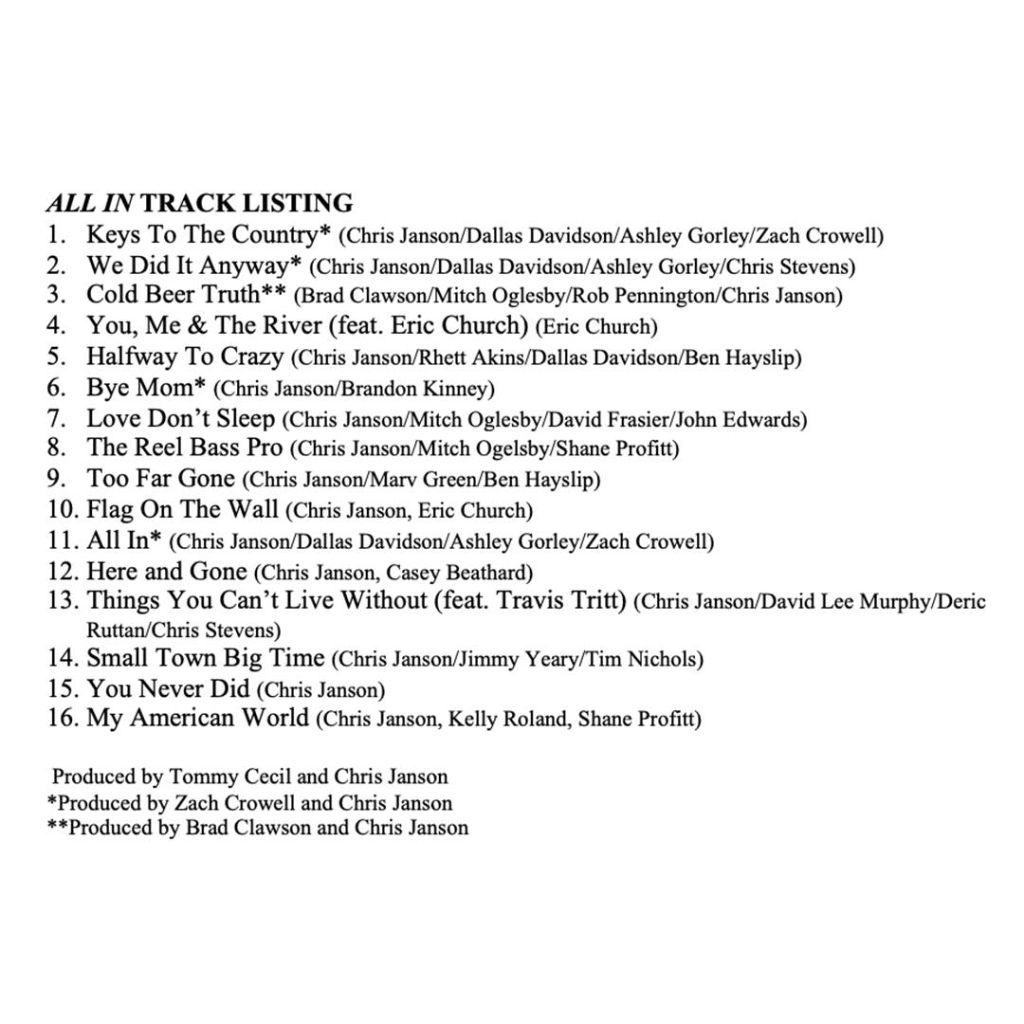 The one track that Chris did not have a hand in writing, "You, Me & The River," was penned by Eric Church, and it also features Eric on the song as well.
Chris shared a picture of him and Eric in the studio with the comment "Love this guy! We had a great time recording this song. Thrilled to get to collaborate with him. I'm a fan. Thanks Eric Church. Can't wait for ya'll to hear it!"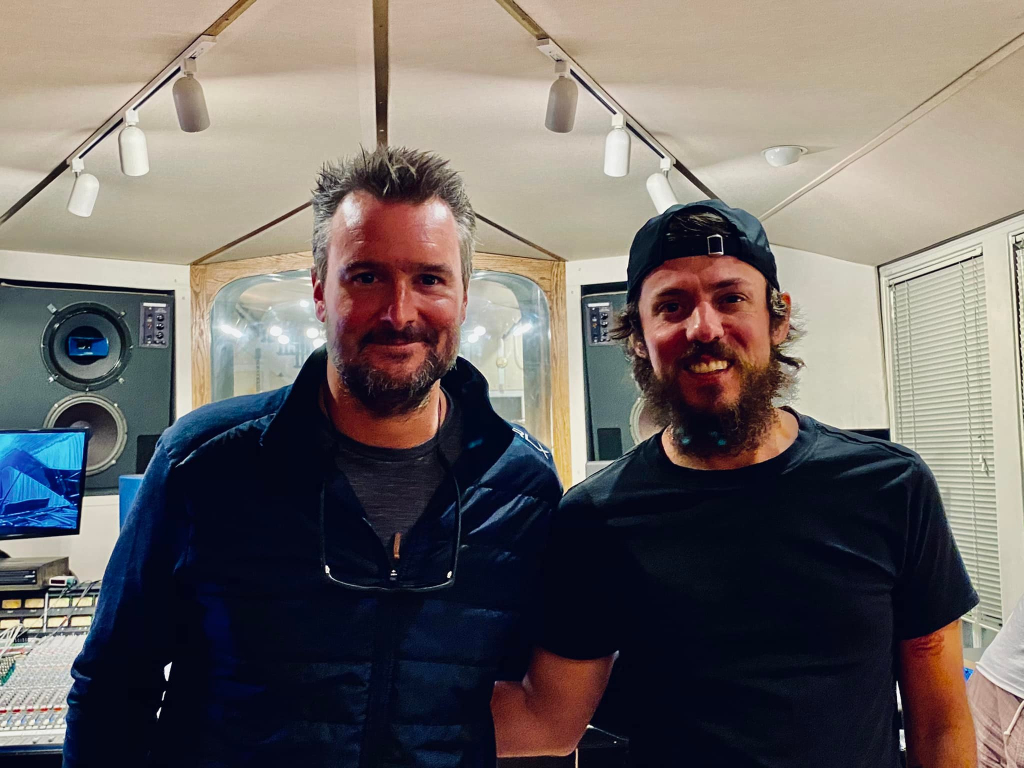 Chris Janson continues to travel the nation on his Halfway To Crazy tour – which includes a sold out show at the world famous Ryman Auditorium in Nashville this week.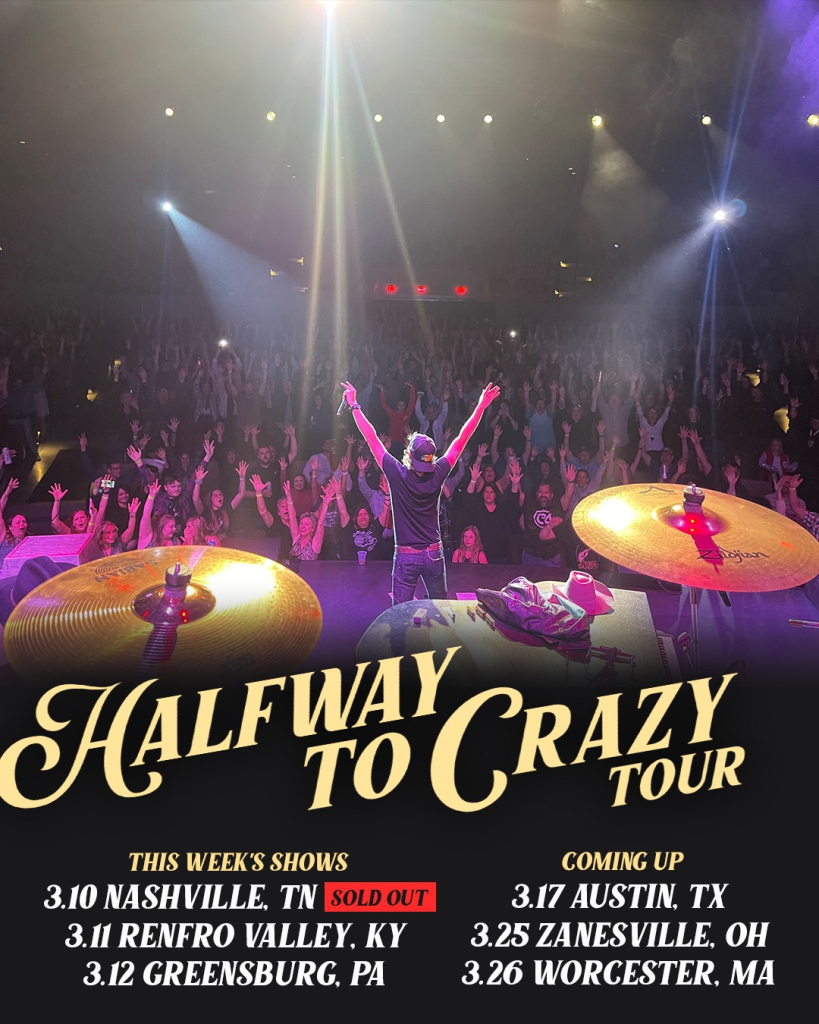 While out on tour Chris is sharing music from his upcoming album, All In – including the title track…
Another song that Chris is sharing with fans is "The Real Bass Pro" – and he even had a very special guest help him sing it at a recent show…his son Jesse.
Janson fans might remember that Jesse was actually featured in a Bass Pro Shops Super Bowl Commercial in 2021.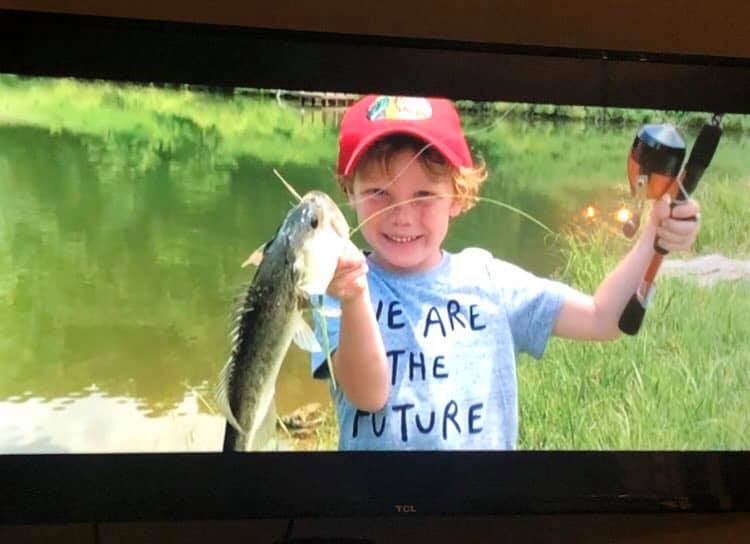 Chris Janson's album All In arrives at the end of April, and features his current single "Bye Mom."
Headline Photo Credit: Spidy Smith
Additional Photo Courtesy of Chris Janson